Situated in a campus-like setting on 29 acres with views of the Ned Brown Forest Preserve in one of Chicago's most prominent suburban submarkets, Woodfield Preserve Office Center connects the desire for a serene office setting with an abundance of amenities immediately surrounding the property. Our tenants enjoy a variety of programmed events enhancing the workday experience.
Woodfield Preserves consists of two 325,000 square foot, Class A buildings with award winning design and unique full-height windows offering a plethora of natural light for higher tenant satisfaction.
At approximately 53,000 SF with three stairwells, Woodfield Preserve's floorplates are flexible and efficient. Each individual workstation is served by an energy-efficient, under-floor air system providing precision climate control, cleaner and a healthier work environment. Its raised flooring system not only reduces the cost of construction, but also provides an ease and proficiency for churn and renovations.
Each building boasts its own full set of Class A amenities that are accessible to every tenant at Woodfield Preserve. The buildings share a new award winning outdoor courtyard that hosts a variety of programmed tenant events.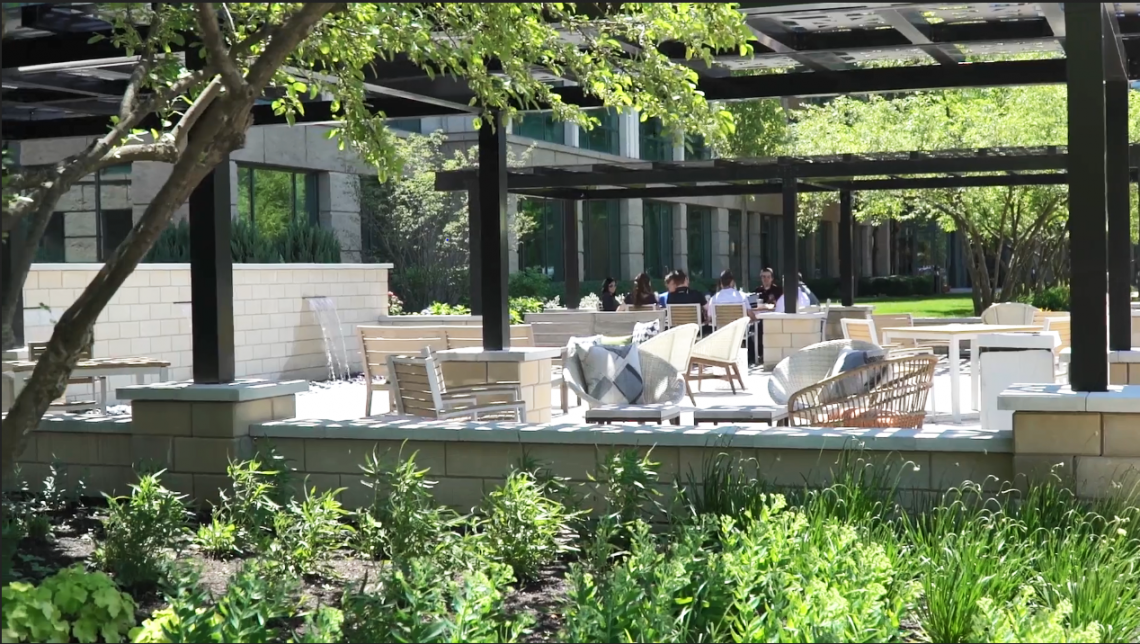 Capture Connectivity & Tranquility
---
With immediate tollway access to Route 53 & I-290 and less than one mile from Woodfield Mall, Woodfield Preserve offers tenants easy access from all directions and diverse options for dining, shopping and life style amenities in a tranquil campus-like setting. The Ned Brown Forest Preserve and Olympic Park provide serene views, walking paths and additional outdoor activities for tenants to enjoy.