Surrounded by unmatched light and air corridors, 401 North Michigan offers unobstructed panoramic views of downtown Chicago's architecture and natural landscape. The building is located along Chicago's famous Magnificent Mile shopping corridor with direct access to the Riverwalk. Excellent access to Chicago's best restaurants, art galleries, theatres, and hotels make 401 North Michigan a destination to attract the best talent, to grow your brand.
401 North Michigan offers tenants and visitors quick access to a variety of transportation options. The building is located within minutes of Metra's heavy rail stations, CTA's light rail elevated and subway train system, CTA's public buses, the expressway system, Lake Shore Drive and water taxi service on the Chicago River.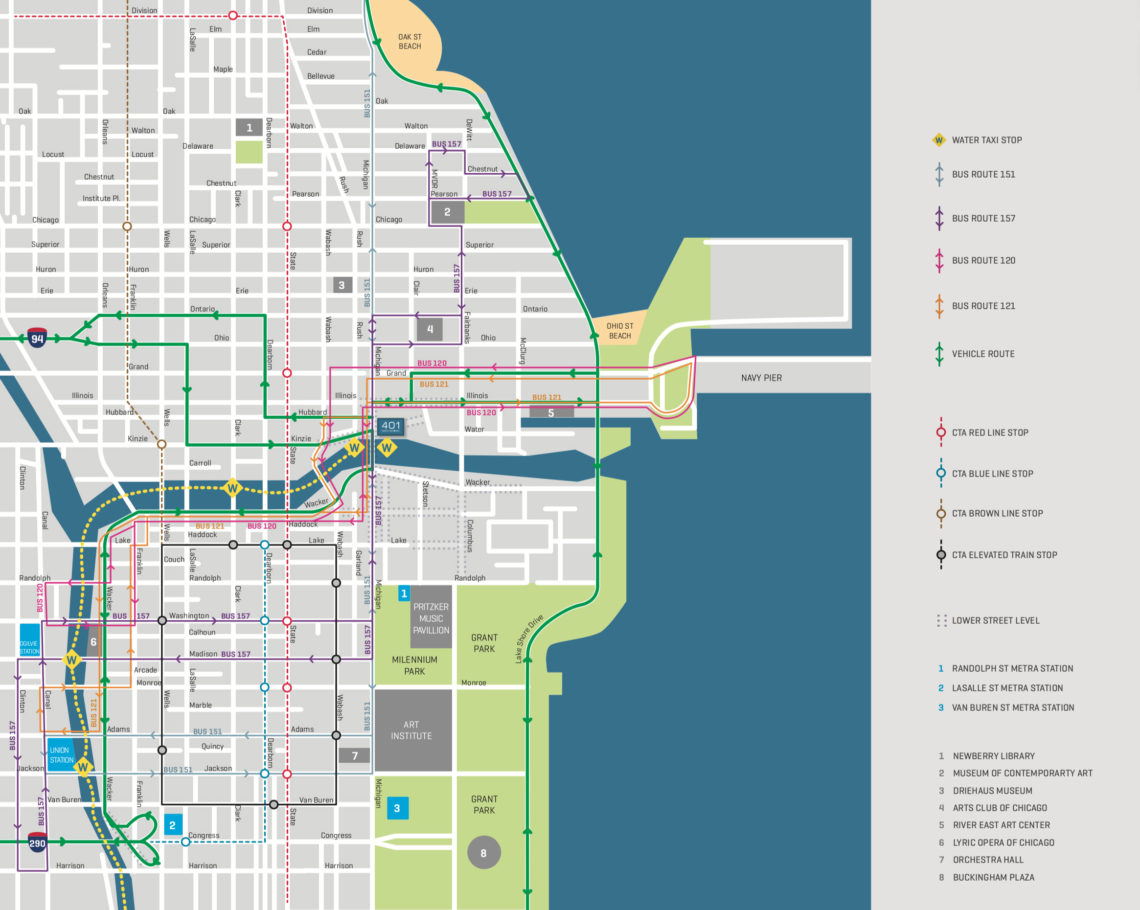 The area surrounding 401 North Michigan continues to redefine urban living in Chicago. The unique combination of trendy restaurants, prestigious retailers, art galleries, athletic clubs, diverse hotel offerings, and new residential development have made River North the Chicago CBD's most desirable 24/7 neighborhood.